Over 59% of the world now uses the internet for work, play, or both. From search engines and social media to online shopping and entertainment streaming, now turbocharged by AI, the digital landscape remains a place of hope and opportunity for millions. And yet, it poses challenges no one prepared us for. With lives and livelihoods moving online, all of us have questions, concerns, and fears about our day-to-day digital experiences.
Motorised vehicles cannot serve us without safety features and road rules. Flying would be impossible without air traffic control. Nuclear power can destroy entire civilizations without strong safeguards and protocols between nations. Powerful inventions need powerful checks and balances. The internet, the greatest, the most potent invention of our times, is no different. The unbridled use and misuse of digital technologies are having far-reaching consequences on our society, our democracies, and our mental health. We need urgent solutions to manage and regulate its use, and protect our communities.
Influential Silicon Valley designers, engineers, and product managers are speaking out and stepping up for change. There are various ongoing discourses on governance of exponential technologies to ensure safety and accountability. Responsible tech developers, tinkerers, AI ethicists, scholars, tech policymakers and governments in India and elsewhere are beginning to actively build solutions to these techno-social challenges along with civil society organisations working to step up Information Literacy among end users.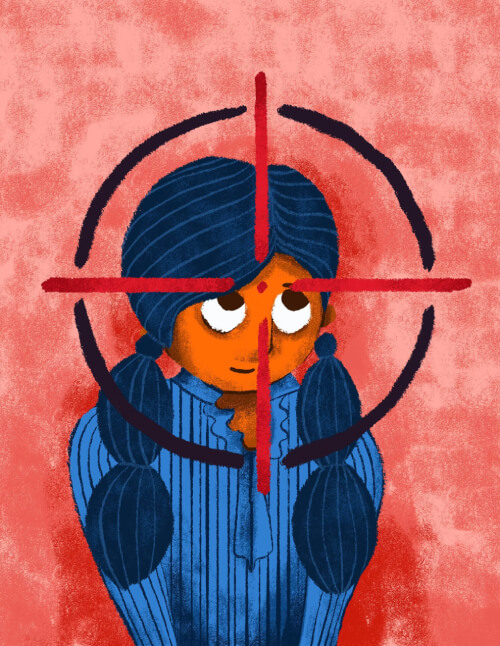 Half of India's population is now online, making us one of the world's largest and most lucrative digital markets. Most corrective measures however, are taking place in English-speaking countries, and on English versions of the platforms. In the absence of strong resistance and robust regulations, global digital platforms will not allocate resources to address the negative consequences of their products in culturally and linguistically diverse countries like India. Plus, India's own ambitious technological aspirations often make digital Indians susceptible to unethical targeting and experimentation, unhinged commercialisation, large-scale surveillance, privacy breaches, and fraud. While children, the elderly, minorities, the undereducated, and the marginalised are most vulnerable, no one is exempt.
CDF supports the Sustainable Development Goals
The 17 Sustainable Development Goals (SDGs) are an urgent call for action by all countries – developed and developing – in a global partnership. They recognise that ending poverty and other deprivations must go hand-in-hand with strategies that improve health and education, reduce inequality, and spur economic growth – all while tackling climate change and working to preserve our oceans and forests.
UN Department of Economic and Social Affairs
CDF's work fulfils the following Sustainable Development Goals
"It was a privilege to have you as an esteemed speaker in the training programme for Ministers. We are grateful for your cooperation, contribution, and involvement which have hugely enriched this prestigious programme (Kerala Cabinet Ministers' training)."
"Many things discussed were completely new to me. Well explained in a language that can be understood even by parents/people with limited knowledge of digital technologies. I now understand why it is so important to be vigilant about how children spend time online."
'The whole context of post-truth adds a different dimension to communications today, and the need to understand the potency of social media in PRD communications. Key takeaways from the session were the need for updated editorial policies and objective analysis systems.'
"For an elite athlete, time is of essence and staying focussed on their goals becomes crucial especially in such distraction-filled times. The Digital Distractions workshop was an eye-opener for all our trainees. Nidhi connected and communicated with athletes of different age-groups and helped them reimagine their digital experiences in a healthy way instead of being afraid or embarrassed."
"Well-researched, substantiated with relevant examples and terminologies, ideas effectively communicated."
"Very helpful and to-the-point presentation. Loved the presentation; made my perspective much more broader."
"Very good session... Well prepared and systematic"
"Precise and informative."
"The session was great, incredibly thought-provoking, and extremely well received by the students. Her insights on ethics and privacy in the digital world were refreshing and out-of-the-box, and challenged the students' preconceptions. Her contribution to my course was one of the keys to making it such a success."
"The entire session duration felt really great. Really glad for the opportunity to know how technology impacts us, from an awesome speaker. I could connect with her way of speaking and presenting very well!"
"A very insightful session on data privacy and security aspects by Nidhi, Jyothi and Prateek helped us a lot to set necessary checklists for preventing security issues in our system. The sessions were interactive, and they were able to convey each point clearly with the support of real-world examples. The presentation was excellent and an eye opener for the entire team."
"My point of enlightenment was when 'I don't mind online companies collecting my data as I have nothing to hide' changed to an understanding of how such data can be used to subtly manipulate both children & adults, to execute 'choices' which we seldom realise were never choices! I wish Citizen Digital Foundation all the very best in this novel attempt to check digital abuse and hope you connect to the larger society quickly and spread this awareness which is nothing but a necessity in today's life!"
"A very insightful session that all parents and educators for young adults should go through. I definitely recommend this."
'An eye-opening session! Engineering as we learn, tends to be very linear. We are not used to questioning the wider impact of technological innovations, the way we did today. Now that I'm thinking, I have so many questions!'
"Really enlightening with regard to the future danger of a having a set of people who are obsessed with the use of technology and not experiencing the real world. Technology should work for all and not vice-versa."
"It makes us uneasy when we realise how closely our online actions are watched and used. But that's more reason to be vigilant. Your sessions need to be intensively penetrated among the real vulnerable groups… like students, undereducated etc."
'We often hear stern warnings from parents and teachers about our digital use, but our lives are mostly online so we can do little about it. You explained the issues in a fun a relatable way, and we understand why we need to be more careful.'
"As the young generation battles with more and more complex digital assaults on their time and attention, they need to be aware of movements like Citizen Digital Foundation that can empower them to take back control. It was a timely and relevant session for the students whose rapt attention was testament to the importance they understood. Ample examples and relatable stories ensured the seriousness of the issue was conveyed fully. The balanced view of the power of the digital realm to help construct purposeful and satisfying careers vs their abuse potential formed the crux of the session."